Transportes Senhora da Agonia, Lda is a Moving Transport company that provides
National and International Moving services. Our company has a great experience in moving industry since 1986, has a comprehensive and diversified fleet of vehicles for transportation of all types of goods and crews of specialized personnel, so that everything is moved safely.
Storage
Storage boxes
When someone wants to store their belongings in a temporary storage, there is a question that naturally arises: how much does it cost? There are many criteria to be considered and are not always known.
The area to rent:
This is the main criteria. The size of the area / box will naturally influence the total cost of storing furniture. So, the larger the area, the more costs it will have.
It is important to know that the price also depends on the geographical location, and, as in many things, big cities are the most expensive.
If you take the example of Lisbon, it will cost less to rent temporary space outside the city than in the city itself, especially if you have to store a large volume of goods. If you do not need to access the warehouse many times, it is even advisable to choose a warehouse further away from your area of residence but that is cheaper in terms of monthly income.
You can also store your vehicle, your caravan, boat, etc. in our warehouse. having the guarantee of being in a closed place, with alarm etc.
The storage time of your furniture will influence the total cost.
If you plan to rent a space for several months, it will always be cheaper than for a shorter rental.
Looking for a place to store your goods or merchandise?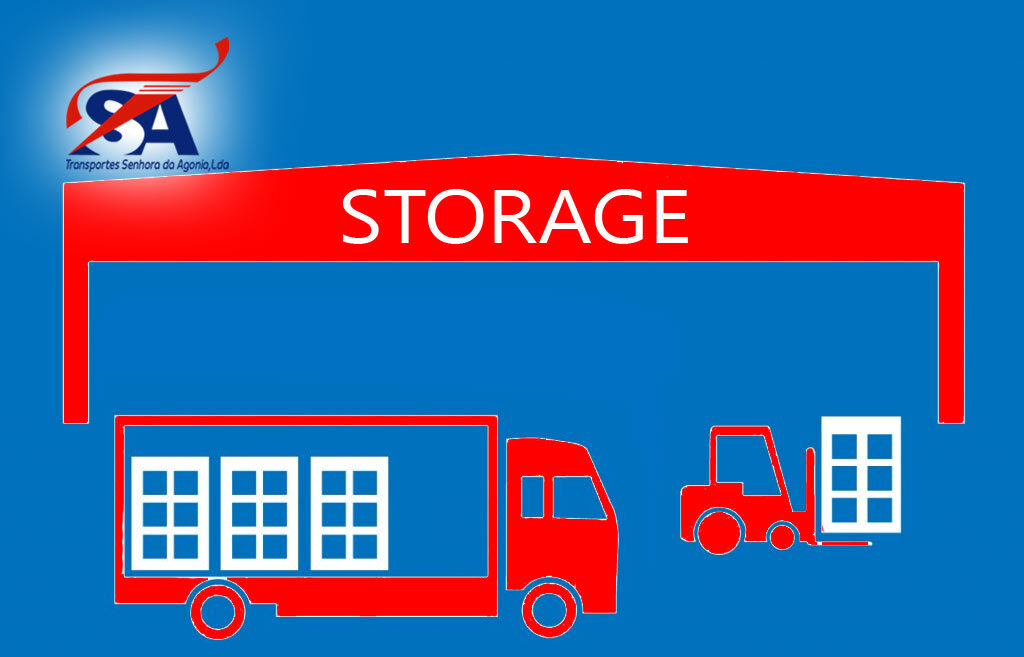 Warehouses in Portugal
TSA Mudatudo Contact us! César Curado Transportes Senhora da Agonia, Lda
00 351 965653025 (Chamada para Rede Móvel Nacional)
www.mudatudo.com
www.removalstoportugal.com
Removals International Removals / Déménagements / Mudanzas / Umzuge / Verhuizers 
---
Skype: Transportes Senhora da Agonia, lda Cesar Curado
Satisfied with our service ?
Please leave your comments on the page Happy with our service?
Don´t forget to leave your positive feedback here: https://www.facebook.com/empresas.mudancas/reviews
Member of IAM International Association of Movers
www.iamovers.org/
tags: Warehousing, furniture storage, Portugal, storage of objects, Warehouse rental, warehouse, furniture, temporary rental, conveyors, Pavilions, Warehouses, Portugal, Portugal, Lisboa, Porto, Coimbra, Setúbal, Leiria, Santarém, Aveiro, Furniture Storage, Portugal, Warehouse, Goods, Temporary Storage, Portugal, Rental of furniture, rental, Movers